Motor City Disposal
If you are looking to rent a dumpster - Motor City Disposal has your back. Motor City Disposal offers the best Rubber Tire Dumpster Service in Michigan! With our easy-to-use online booking system, you can rent a dumpster anytime you want, all on your own schedule. We have you covered for any residential or construction clean-up you will decide to do. We provide comprehensive, professional, and personal customer service. Our mission is to provide an efficient process of renting a dumpster that our customers would love for its simplicity and quality. We always keep our dumpster rental prices low and our standards high. When you trust us for your waste removal needs, you can rest assured you'll receive your dumpster on time and that our team will be here for you should you have any questions throughout the process. Our bins are the ideal waste containment and removal solution for junk and waste of all types. Below you will find rubber tire dumpster rentals ranging from 10 - 20 yards. We believe in offering the highest quality dumpster rental services at the most competitive prices. Use our sizing guide below to find the right dumpster for your project and book it via our online reservation system.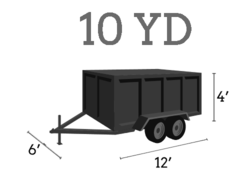 10 Yard Dumpster
Dimensions: 12'L x 6'W x 4'H
Days: 7 Included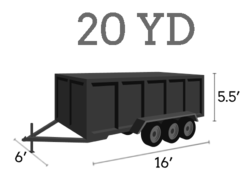 20 Yard Dumpster
Dimensions: 16'L x 6'W x 5.5' H
Days: 7 Included
Why Choose
Motor City Disposal?
Professional And
Experienced Team
Flexible, Timely
Pickup and Delivery
Locally Owned
And Operated
Wide Selection
Of Dumpster Sizes
Household & Construction Dumpsters
If you are looking for a fast and friendly dumpster rental service in the Metro Detroit area, then Motor City Disposal is here to provide you with all of your dumpster needs. Whether you are working on a new home or working for your commercial or business needs, we are here for you! All of our equipment is pavement/driveway safe and we offer both 10 yard and 20 yard dumpster rentals.

We are your locally owned Metro Detroit dumpster rental company that is committed to bring you the highest level of service. Many of our satisfied customers found our services the most useful for projects such as spring cleaning, home remodeling and all other residential needs. Customers in Fraser, Roseville, Shelby Township and Algonac, all the way down to Wyandotte use our services every day! So if you find yourself looking for the best dumpster service near me, contact us today!

We also offer commercial dumpster rentals and we service some large commercial accounts in Metro Detroit. Many contractors or home builders are preparing to stage their dumpster rental needs for spring and summer. Now is the time to call us and get your dumpster rental quote to ensure that you can get the best, most competitive pricing around. Our Detroit dumpster rental prices are affordable for anyone needing a dumpster for any size project.
Residential Dumpster Rentals
For all home owners or building contractors looking for a dumpster service, we are here to make things easier for you. We have both 10 and 20 yard dumpsters that are driveway safe with rubber wheels. We drop the dumpsters off and haul them away when you have filled them with your waste. We are fast, flexible, and very easy to work with. Our level of expertise mixed with our quick responses makes us the best choice for dumpster renting around Detroit!

These dumpsters are good for every season, all year around. Whether you are demoing your house or cleaning up some of the yard work, we are here to make things easier. We are able to give you a quick and convenient quote for your next dumpster usage. We are a friendly locally-owned business that prides ourselves in helping people all throughout the Motor City area! We service all the way from Lincoln Park to Bloomfield Hills and St Clair Shores!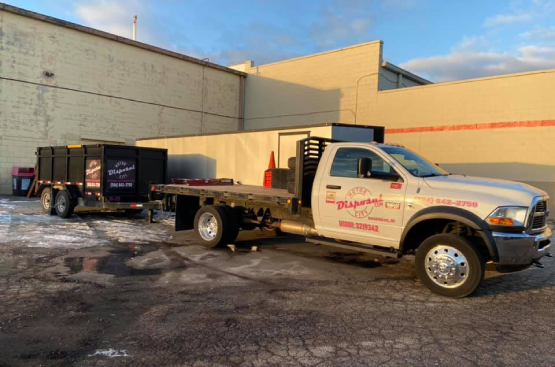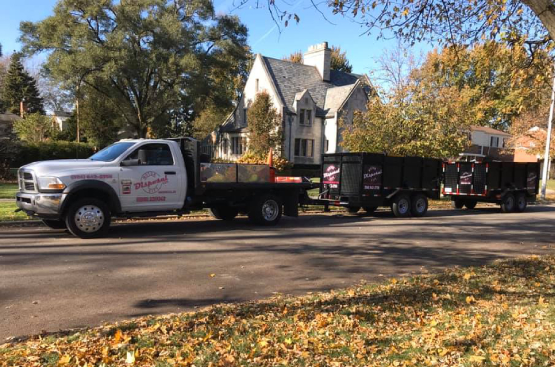 Commercial Dumpster Rentals
Here at Motor City Disposal LLC, we offer commercial dumpster services to help your every need. If you are a business owner or a contractor looking for a reliable dumpster rental in the Detroit MI area, we would be happy to quote you on your next dumpster service!

We offer waste management services for all commercial needs. From junk car removal to all forms of garbage collection needs, our waste collection service with our dumpsters makes all your commercial waste pickup needs as simple as can be. If you find yourself asking "how much does it cost to rent a dumpster in Roseville MI?" then give us a call today and we will be able to help give you a fast quote. We serve all of Metro Detroit, including Oakland, Wayne, and Macomb Counties.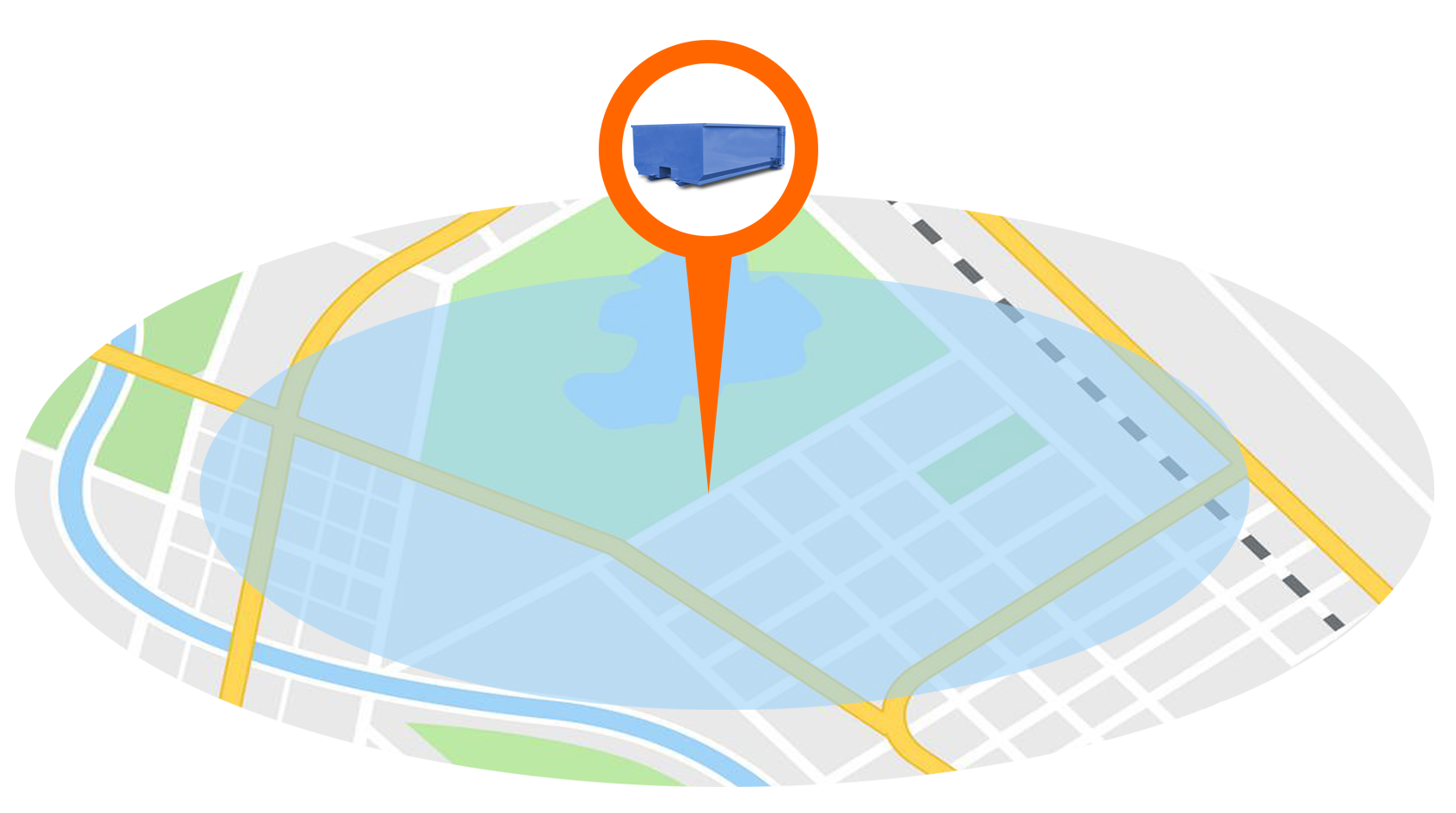 Motor City Disposal's Service Area
Motor City Disposal proudly provides dumpster rentals to the Detroit metropolitan area and surrounding communities including Clinton Township, Fraser, Gross Pointe, Harrison Township, Macomb, Roseville, Saint Clair Shores, Sterling Heights, Warren, and more. Be sure to see all of the areas we service by clicking the "View All" button down below. If you don't see your city listed, give us a call because chances are we may be able to accommodate or recommend a friendly company.
View All